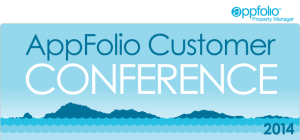 Todd Breen will be presenting a Hands On Video Workshop at the 2014 Appfolio Customer Conference.
Don't miss this workshop where you will learn best practices for how to shoot a video walk-through tour that will make your properties stand out from the crowd.
When? Sun. September 14th – Tues. September 16th, 2014
Where? Fess Parker DoubleTree Hotel, 633 E. Cabrillo Blvd, Santa Barbara CA
A 'hands on' workshop where attendees bring their smart phone,tablet or video camera and learn how to:
get and use simple equipment available at apple store or online
walk with a video camera
talk – what to say and what not to say on video
shoot a room in a single pass
plan the route
prepare the property
shoot a video walk through tour (like the one above) in one clip, requiring no editing!
shoot a quick testimonial video from a happy tenant
shoot a property condition video
properly document property defects
upload video directly to YouTube from their smart camera
add their video tour to their APPFOLIO property listing! 🙂
This event was so popular as an optional 'after hours' session at a recent LPMNZ (leading property managers of new zealand) annual conference – over 90% of conference attendees stayed to attend vs going straight to the bar!
Click for full schedule and registration information
Get a little peek into last year's Appfolio Customer Conference in the video below