"Your Phone. Friend or Foe?"
Lucy Breen rocked the 2018 NARPM Owner/Broker stage with how to make phones the STRENGTH of your biz!
Download her presentation ebook "Your Phone. Friend or Foe?" for some interesting stats to make you rethink how you answer your phone and what it is saying about your company.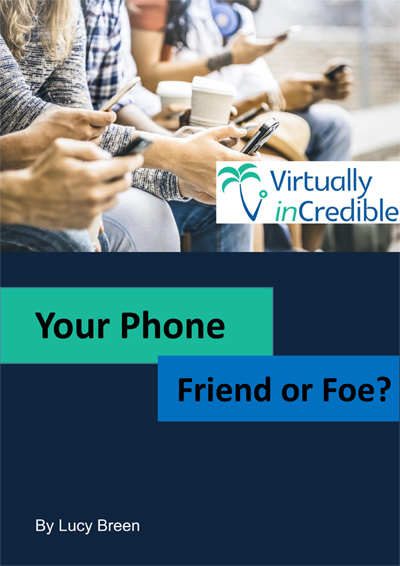 How Important is Answering Your Phone?
Whether you're just starting out or already have hundreds of doors, the key to effective customer service is answering the calls that really matter – and doing so as quickly as possible.
In this book, you'll see how highly rated companies actually make the customer journey enjoyable for their owners and tenants – by making their phones an asset instead of a liability.
You'll learn easy-to-implement changes that will make the vast majority of your callers actually GLAD they are doing business with you. Providing outstanding customer service shouldn't be complicated, and using it to drive positive online reviews is possible. It's time to do things differently!
Free up Time with a Leasing Line
The following are some staggering statistics which clearly show that having a live person answering calls is critical to your business. People do not like getting an automated system.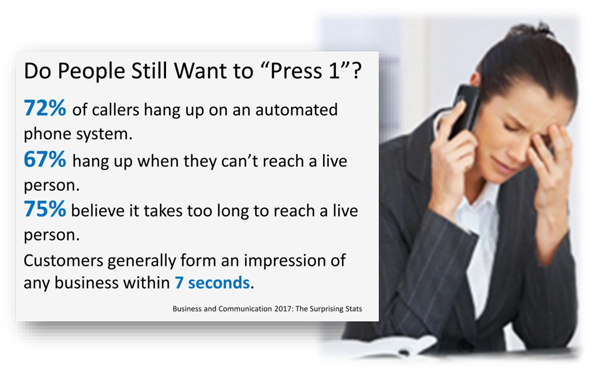 VirtuallyinCredible offers a leasing line service. Whether you want to offer a 24/7 leasing line or just need your staff covered after hours or on weekends, we can help. We strive to meet strict standards with our call center and track abandonment rates or the percentage of calls that are abandoned before speaking to someone (usually people who hang up because of the wait time).
Not only will this reduce missed calls coming into your company, your staff is now available to handle more important tasks without the constant interruption.
Here are a few benefits you gain when using a leasing line
Improved staff morale
Better customer satisfaction
Newfound capacity for growth
More positive online reviews
Labor cost savings
Click below for more detailed information about our Leasing Line service.
Hear Andrew Dougil of Hoffman Realty discuss outsourcing his leasing calls using the Virtually inCredible team.