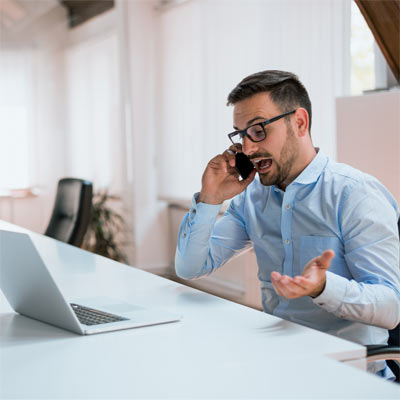 We think setting and meeting expectations is a good basis for any relationship, so here's the expectations we set for ourselves.
We aim to answer 80% of your calls in 20 seconds or less.
We also want 95% or more of your calls to reach a live person, with hold times well under 2 minutes during peak calling hours.
Our Call Center Key Performance Indicators (KPI's) were:
0%
calls answered live within 20 seconds
0%
answered live by our staff
How quickly are your leasing calls being handled? Not sure?
Have us secret shop your leasing lines. We'll send you a report giving you insight into the customer experience at your business.
Get one for your company and/or up to 5 companies in your area to see how you compare!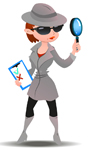 Shop My Lines and Send Me a Report
$97 per month
First 50 Minutes Free!
$.60 per minute after the first 50 minutes, (billed in 6 second increments)
$20/additional script/local number
Not available in AZ
30-day Money Back Guarantee
What our clients are saying about the Leasing Line Service
Your Phone. Friend or Foe?
Lucy Breen rocked the 2018 NARPM Owner/Broker stage with how to make phones the STRENGTH of your biz!
Download her presentation ebook "Your Phone. Friend or Foe?" for some interesting stats to make you rethink how you answer your phone and what it is saying about your company.
Here's how your leasing calls will be handled:
Leasing Line Service Benefits
Showings are arranged to your specifications
With either a live agent or lockbox. We can also use your online showing software.
CALL all or only the better email leads
This technique is proven to rent homes more quickly!
Comprehensive reports are available
which you can share with property owners to show how many calls you're taking.
Cheerful staff
Whether we answer some or all of your leasing calls, our cheerful staff are trained and ready to go.
You pay just 60 cents per minute
which we should be able to offset for you (learn how during your 10 minute demo). Compare this to most USA call centers and you'll learn you're paying us up to 75% less - an amazing value!
Overflow help
When you can't answer your leasing calls during the day, we can help. Our team can even help you set up your VoIP phone system to make this work for you.
Just need help after hours?
No worries – we can do that.
No contracts. Cancel anytime.
$97 per month
First 50 Minutes Free!
$.60 per minute after the first 50 minutes, (billed in 6 second increments)
$20/additional script/local number
Not available in AZ
30-day Money Back Guarantee
How do our PRICES and SERVICE compare?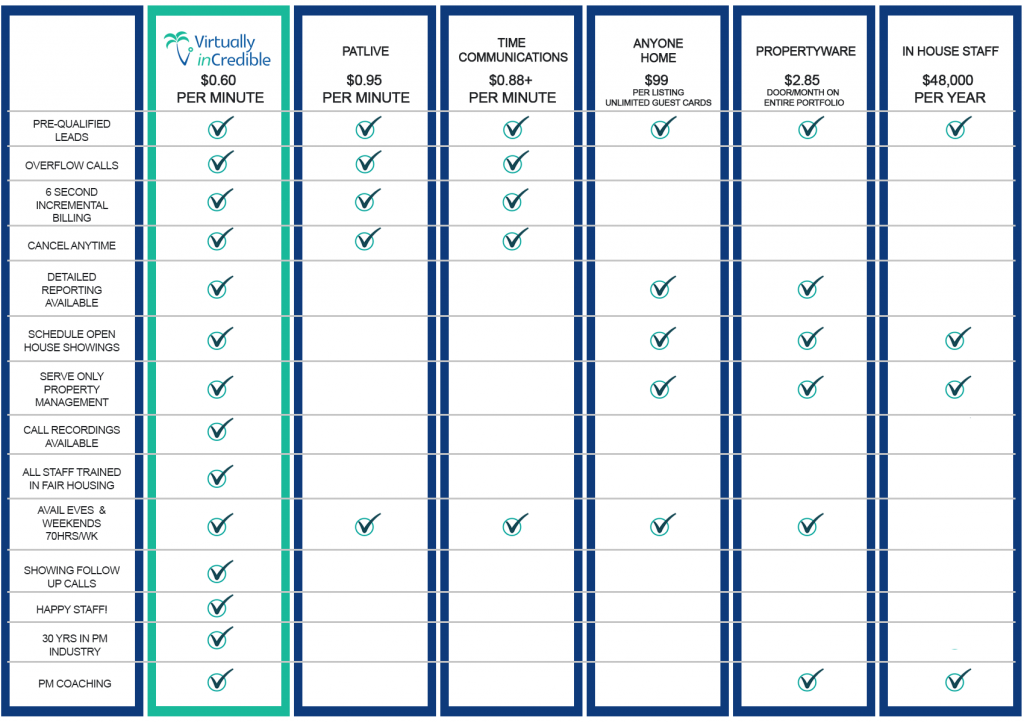 FACT #1: Most companies are so busy answering their leasing lines, they miss calls from prospective new owners.
Let us answer your leasing lines, so you can focus on growing your business.
FACT #2: Most companies leave a tremendous amount of 'meat on the bone' in an average leasing transaction.
Let us audit then maximize your revenues from every lease you write. That's part of how we can be free to you!
FACT #3: Most companies get negative online reviews from declined applicants who never should've applied in the first place.
Let us improve your process so only qualified people want to apply to rent from you.
FACT #4: Most companies can only take 1 or 2 leasing calls at a time, missing calls from qualified renters who are ready to rent.
Let us scale to meet your call volume, and help you rent your units more quickly.
FACT #5: Most companies don't answer leasing calls 7 days/week and during evenings.
Your expanded hours can help you win more new business over your competitors who aren't open as late as you will be!
FACT #6: Most company staff loathe taking leasing calls
It's one of their least favorite jobs. Keep your staff happier – give them the gift of our call center. They'll love you for it, and may even have time to manage more properties.
FACT #7: Most prospective tenants report encountering real difficulty getting a live person on the phone
when shopping for a new home to rent. Our clients report cutting their vacancy times in half because their callers actually get a live person 7 days per week plus evenings!
VirtuallyinCredible's Got It Together!
Existing Leasing Line Clients
Leasing Line Service for Property Managers by Virtually inCredible