Good property management begins with selecting the right tenants
Hire us.  Work less.  Earn more. Love life!
What do you get when we screen your tenants for you?
 Quality Tenants & 'Peace of Mind' 
As busy as you are, you try to stay up on government regulations, and hope your staff follows the law. We audit your company for best practices in three vital regulations, and incorporate best practices into your company's policy and procedures. Ours is a 'We Do it for You' solution that is super easy to implement.
Fair Housing Regulations EHO is your business fully compliant?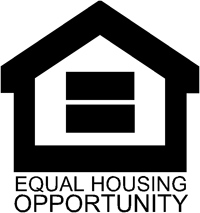 Is your Resident Selection Criteria in writing?
Does your staff know and follow your policies and procedures consistently?
Do applicants see your commitment to Fair Housing right in the application process?
Do owners and staff know when and how to override your published standards?
Do you follow the 'two step rule' in your office?
Fair Credit Reporting Act FCRA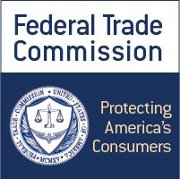 Do you send Adverse Action Letters when declining an applicant?
How about when approving an applicant at a higher deposit? or requiring a guarantor?
Federal Trade Commission Identity Theft Red Flags Rule FACTA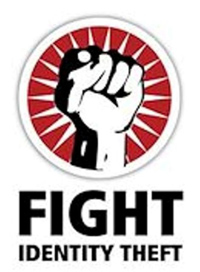 Real Time Tenant Screening Checklist©
We start by giving you written Resident Selection Criteria. Your approval guidelines are then imported into your custom Real Time Tenant Screening Checklist©. Your staff can see our staff complete this private Google Spreadsheet in real time, so you always know exactly what's happening with every application. Your eyes immediately go to the yellow and red areas of concern. All of our forms are optimized to be easily viewed from a smart phone or tablet. Get real time information on the go.
Charge higher deposits with confidence
(Where permitted by law), or opt for a traditional 1 month deposit model.
"In 1996 I started charging larger deposits when applicants fell short of our very high standards. Since then I've learned that the tenants who agree to pay the higher deposit are the same tenants who work hard to earn a refund. With higher deposits, we ask property owners for less money during turn overs. We feature our tenant selection process in our management presentation, and owners love it. This is one of the best things a manager can do to win more business while managing a portfolio of better tenants."
Todd Breen
Owner/Broker, HomePropertyManagement
Founder, VirtuallyinCredible
Applicant Progress Report©
We call applicants immediately upon receipt of their application and send them a link to their real time Applicant Progress Report©.
Tenants know what's going on without having to call your office repeatedly asking "Am I approved yet?" You can also choose to have us send this report to the applicant's agent, or the property owner.
Real-Time Access to Screening Process
You access our Real Time Tenant Screening Checklist© where you see us process your applications LIVE. Your staff knows exactly what's going on without calling our office.
Residence History Audit©
This is the part of the application with the most inaccuracies submitted by tenants - affecting 1 in 3 applications.
Our well trained staff produce your Residence History Audit©, using local County Public Record websites to find up to the minute real references from real landlords.
Social Media Screening


Our Social Media Screening looks for undisclosed pets, recent employment or residence address changes and more. You get links to public information. Knowledge is power.
It's Like We're Working From Your Office
Our staff is immediately notified when an online application is submitted through your website.
We use your online application portal and credit/criminal checking service provided by your software like Appfolio® or Propertyware®.
Your applicant data remains securely hosted in your software while our staff work for you.
Pricing - $30/application processed
With so much at stake, and so much to gain - can you afford NOT to hire us today?
You will save money with us compared to your current solution... we guarantee it.
Property owners expect you to screen their tenants this thoroughly.
Applicants and Government Investigators expect you to have policies, and to follow procedures.
What Our Clients Say About the Tenant Screening Service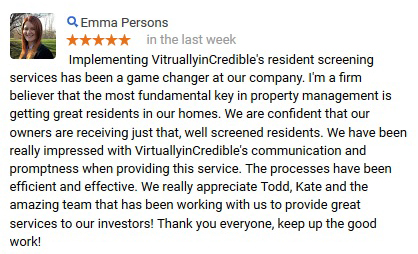 Bring These Tenant Screening Best Practices to Your Office Today!
$97 Start up Fee + $97/mo subscription + $30/application processed
30-day Money Back Guarantee
Note: Charges will appear on your bill as 'Home Property Management'