Can I Go Green with Video Tours?
It's no secret that shopping for a new place to live can take a lot of time, but do you know how much pollution it creates?
On average, homebuyers see 15 properties before choosing one
– (HUD website)
That means while shopping for a home, the average home shopper finds 14 homes interesting enough to go and see – but not suitable to move into! That's a lot of wasted time in the car and needless pollution.
How much pollution?
The US Census Bureau statistics show that 40 million Americans move each year. That's a lot of people looking for new homes every year, and if they all drive to see 15 homes , that's 600 million showings per year!
What does each showing mean to our environment?
Let's say each showing burns a half gallon of gas. Burning one gallon of gas creates 20 pounds of carbon dioxide, so 600 million showings produce 6 BILLION pounds of pollution every year.
What if there was a way to reduce the number of home showings it takes before shoppers find the one they want? What would that mean to our environment?
Prescreened home showings save time and gas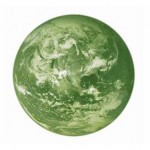 Since 2004, my real estate company has prescreened our showings with complete video walk throughs. The result? We only show an average of 5 properties per deal, – that's 65% less than the national average. Not only does this make us more profitable, we're protecting our environment in the process.
If Real Estate Agents, Landlords and Property Managers began using these types of simple videos to cut their showings by 65%, together we could reduce harmful carbon emissions by 4 billion pounds per year.
That's making our world a better place – one video at a time.
Todd Breen
VirtuallyIncredible