Get your time back by hiring a fully trained property management virtual assistant
Never miss a call again
Get better reviews and improve owner retention because of improved communication
Delegate tasks and have confidence they're done correctly
Check out our Live list of VAs ready to join your team today!
Haven't found who you're looking for?
Let us find someone perfect for you!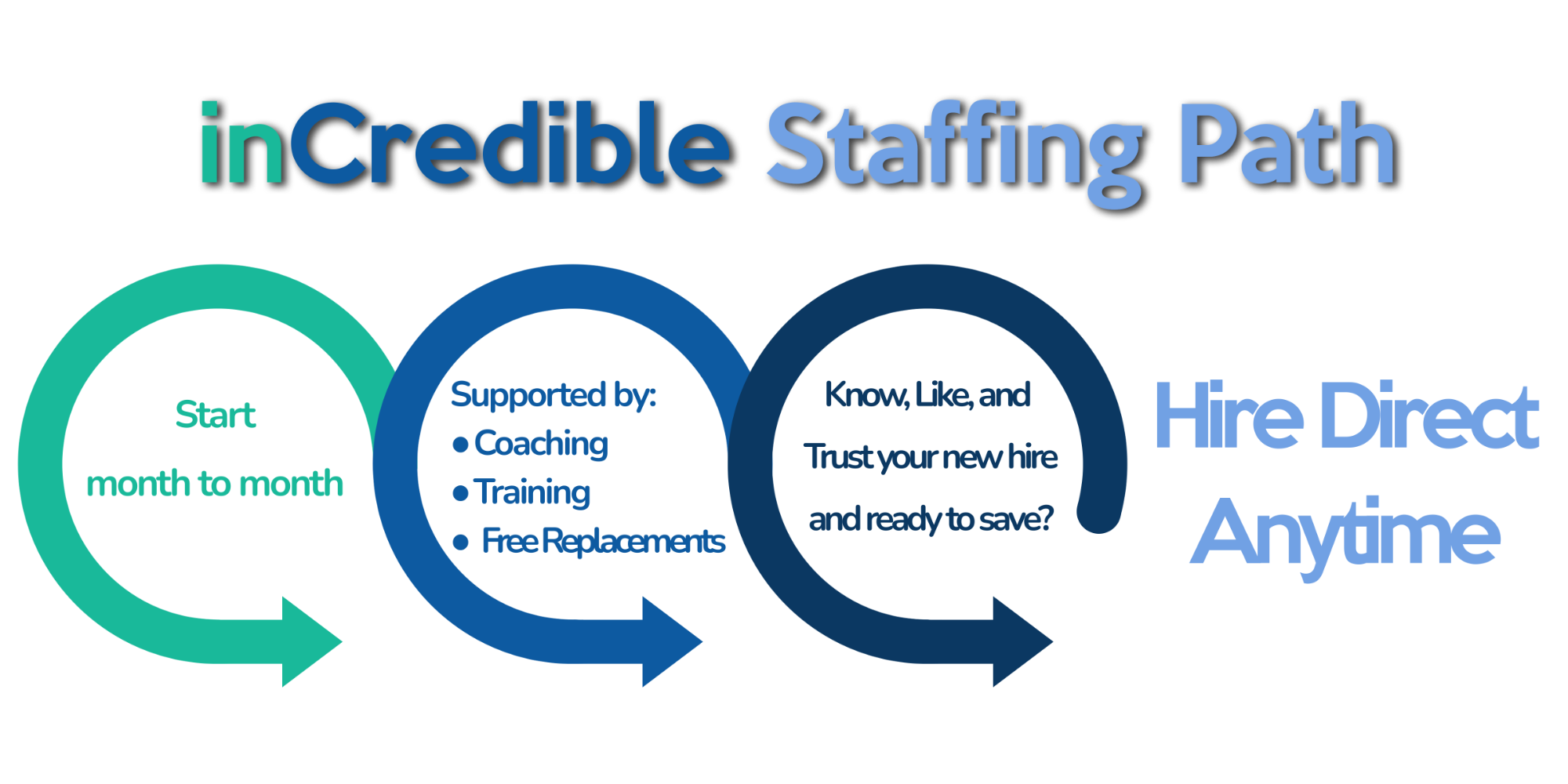 Save time and frustration by hiring a
fully trained Property Management Virtual Assistant
Choose the level of service that fits your needs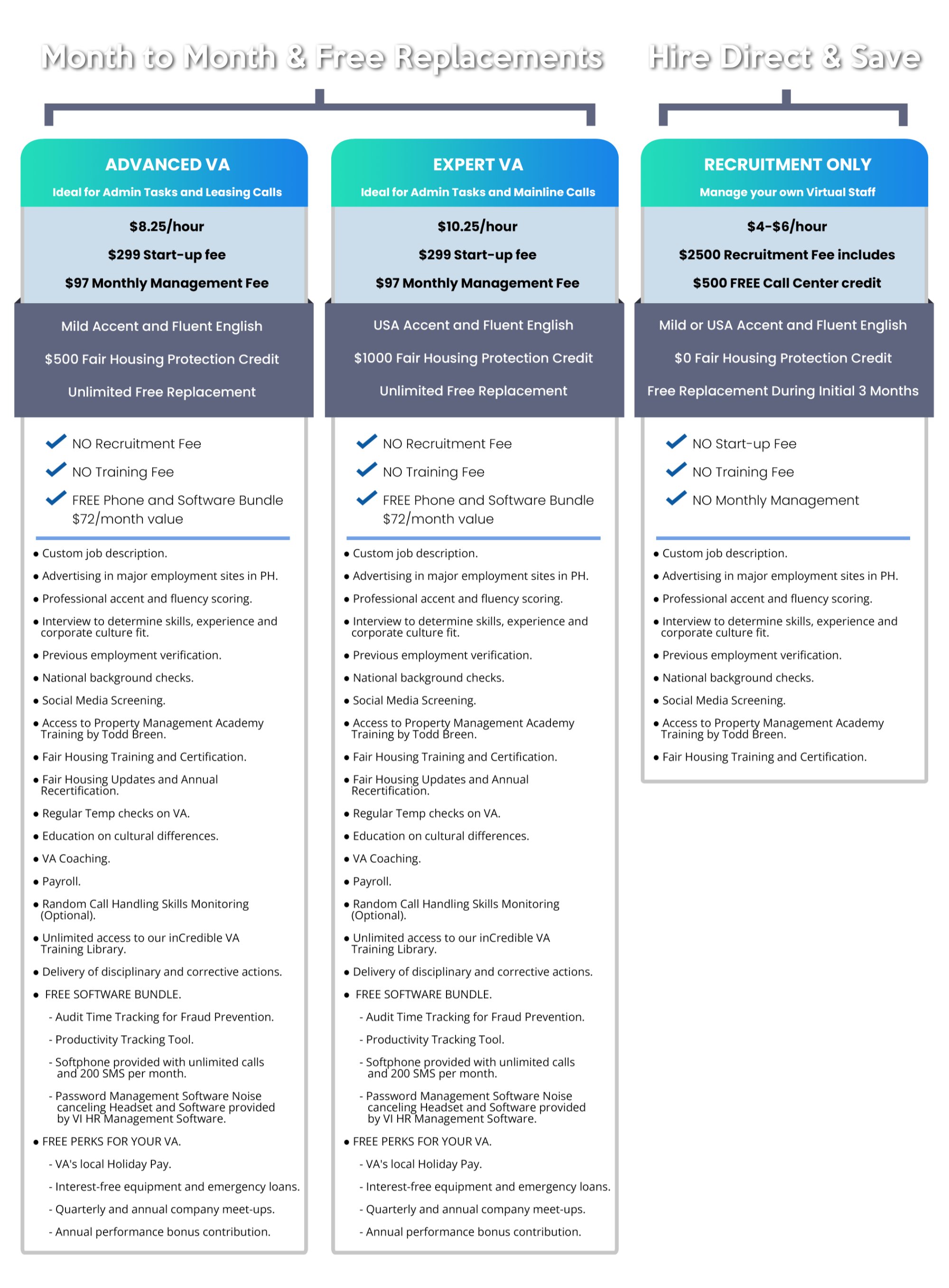 We hire, train and manage your virtual assistant specifically for your property management business
This saves you time and allows you to focus on more
high-level tasks that help grow your property management business.
Bundle & Save - Free Call Center Credits with Phone Tenders
Switch & save!! Have Phone Tenders answer your emergency repair calls for less.
Switch to our per minute rate and save hundreds of dollars each month
RECRUITMENT ONLY
Manage your own virtual staff
$500 FREE call center credit
ADVANCED VA
Ideal for Admin Tasks and Leasing Calls
Bundle with Phone Tenders and get first 100 call center minutes per month FREE
EXPERT VA
Ideal for Admin Tasks and Mainline Calls
Bundle with Phone Tenders and get first 100 call center minutes per month FREE
Fully trained property management virtual assistants