LEASING LINE TESTIMONIALS
Drop your Days on the Market
Greg and Jeff from GDAA Property Management in Round Rock, TX recount their experience with setting up a VirtuallyinCredible service and how their days-on-the-market has decreased by 7-10 days.
VirtuallyinCredible's Got It Together!
Ryan with
RPM Gold
discusses using the Leasing Line Service.
Incredibly Phenomenal!
Jason says the saving money was just an added benefit. He's thrilled that his phone is always answered professionally and his staff is now free to work on other projects in the office.
"Since Hiring VirtuallyinCredible to answer our leasing lines 8 months ago, our vacancy rate has gone down to 1%, and our average time on market has gone down to 5 DAYS.We have about 1,000 FEWER CALLS PER MONTH – giving us more time to work on, and in the business. It has also dramatically increased my office staff morale.
What used to cost me 35,000 dollars a year, now costs me less than 12,000 dollars per year. A 65% reduction.
We can't imagine going back to answering our own Leasing Lines and the havoc that would create in the office."
Gene Bennett, Owner RealPMPros Orlando
National Trainer, Real Property Management Franchise


"After trying various call/showing solutions (online, automated, call centers, etc) and ran various studies and analysis of results (cost of conversion, % of inquiry to application/conversion, satisfaction and user experience, etc) we have found that a hybrid of call center and automation lockbox/showing system to be the best.People still want and like talking to people, whether you like it or not. Over the years we have used 4 other call center solutions with a personal touch and have never had the positive response from tenants, conversion rates, quality of call, overall relief on staff, and cost effectiveness, etc. as we do now.
We use Todd's group VirtuallyinCredible and they are fantastic! Enough said."
Nate Tew – Keyrenter Property Management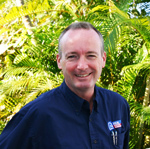 "I am thrilled to give my highest recommendation to the Virtually Incredible Leasing Line service. It is rare that an idea this ingenious comes along. The bottom line is that VI has created a super efficiency by providing highly trained, super helpful, on demand phone reps – billed by the minute. Pure Genius!The increase in efficiency to my entire team has been incredible. We are no longer constantly interrupted by the non-stop leasing line calls. Instead we are able to focus on other income generating tasks. The immediate benefit is real. We went from answering fewer than 25% of the 800+ leasing line calls we receive per month, to answering 98% of those same calls. The result is a dramatic decrease in days on market, increase in available man-hours, a quieter office and a happier team. In our case the service literally pays for itself.
I encourage any forward thinking property management company to try VirtuallyinCredible Leasing Line service and see for yourself what a dramatic difference it can make in your operation."
Marcus Phillips, Owner – Real Property Management Palm Beach County
Learn more about what our leasing line service can do for you
VIDEO MASTERY TESTIMONIALS
Video Tours are a MUST for Property Managers!
Marcus Sheridan is a pioneer in small business content marketing. He cut his teeth building a small pool company that grew, through the power of inbound marketing, into one of the largest pool installers in the US and currently has the most visited swimming pool website in the world.
In this video, he talks about why video is a MUST for all property managers looking to make their businesses successful.
Using Technology in Your Business
Award winning Greg Watson with
Watson Real Estate
continues implement new and exciting technology into his business each year and has the largest property management You Tube channel in New Zealand.
"I watched one of the videos I had made the other day and it looked smooth and awesome! I have started a competition until the end of October for my staff to try to get the highest score for an individual video, in an attempt to get the number of videos up and the quality improved. I see our YouTube channel now has almost 16,000 viewings, and our promotional video has over 500 viewings!!
It's all very exciting."
Greg Watson, Watson Property Management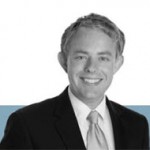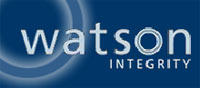 Faster Leasings!
Cameron Ewers is Director at
Pure Leasing Central
, a real estate property management company based in Subiaco, Perth, Australia. Cameron thinks that the video training is easy–and that the walkthrough videos deliver benefits such as high rankings in search engines, cost and time savings, shorter vacancy periods, faster leasings and wider reach of tenants.
More Views!
Gai Kroczek is co-director at
Total Care Property Management
, a real estate agency catering Perth and neighboring areas. She likes that the video walkthrough tours, which are uploaded to YouTube and Google+, are able to enormously enhance their company's Google rankings–thus resulting to new business!
Time Saver!
Joe Iemma is Director and Department Manager at
Doyle Spillane Real Estate
, a property management company based in Dee Why, Sydney, Australia. He loves the benefits of doing walk through videos: saving time, lessening vacancies, securing new business, and attracting prospective tenants–even those abroad–and giving them an idea whether they like the house or not.
Andrew Dougill of
Hoffman Realty
talks about how Video changed his Life as a Property Manager.
"We started with documenting the condition of the property, and now we are showing homes virtually with walkthrough tours! Amazing. Better yet, our promotional videos are increasing the ranking of our company website for 'Orlando Property Management', which is a very competitive search on Google!
I highly recommend using Virtually Incredible to any property manager who wants to be taken seriously in today's market. It's not a question of if it will make you more money, it's how much and how soon"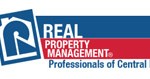 Gene Bennett, CPM, PME
Owner Real Property Management Offices serving Orlando, Jacksonville and Ocala, Florida
National Training Director, Real Property Management
Honestly the best bang for buck marketing idea we have ever implemented in 20 years of trading. My mind boggles at the number of hits we get weekly on normal apartments – sometimes 400 + views. For some of our key phrases such as ' Melbourne property mangement' we know, unbelievably rank number 1 on page 1 across google and in some cases number 2 as well !!
Today, on 5th December 2012 we received 3 inquires for new business purely from an organic google search. That's three new listings in one day ……we are over the moon with Todd's ideas, creativity and most important fun attitude in helping us achieve this so fast.
DO this before your competitors do. If anyone needs a push please call me in Australia. I'm so over the moon with the results (can you tell) I'm happy to take your calls in the middle of the night. Video is king and Todd is the GURU
Pete Hooymans, Melbourne Real Estate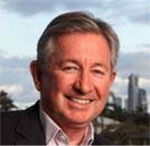 "We're delighted to have been able to take our Property Management division to the next level with Todd's help. He has given us a significant competitive edge – now if only he'd stop helping other clients!"
Christopher Stear OPM (Harvard) MComm LREA
Managing Director, Fletchers Real Estate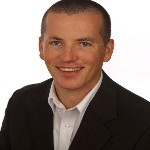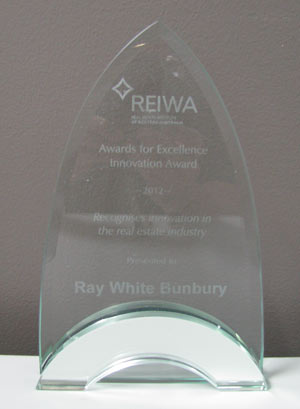 Thanks to you guys and your online tenant bookings & videos (plus a little extra stuff we do).
Ray White Bunbury was awarded the "Innovation Award" for innovation in the real estate industry at the prestigious Real Estate Institute of W.A.'s 2012 Excellence Awards held on 19/9/12 at the Matilda Bay Restaurant, Perth. Thanks for your assistance and for pushing us forward.
Regards
Jade Kelly – Ray White Bunbury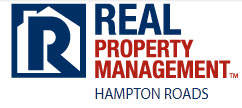 We have been using your video equipment set up for the iPhone now for 4 months, and the results are amazing. By no means are we experts but that's the beauty; we don't have to be. Check us out on youtube.com just search RPMHR our channel should come up. We have had over 4,000 views and counting. Happy to have meet you at the RPM training and one of the more valuable things we learned at the training…….video is your friend, haha.
Cris Bell, Property Manager
Real Property Management Hampton Roads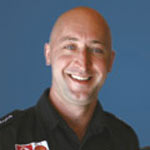 We have used VirtuallyinCredible for an advanced training boot camp, their iPhone hardware rig and there video optimization service. We have had a great response to the videos we have produced since using Virtuallyincredible.com and have even rented a number of properties without a physical viewing.
We would recommend Todd and the team at Virtuallyincredible.com without hesitation.
Kyle Elmer, Director Mana Property Management Ltd., Dunedin, NZ
Learn more about our video mastery service:
TENANT SCREENING TESTIMONIALS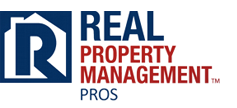 We will be getting pretty busy here soon and I just wanted to take a minute to tell all of you thank you for all of your hard work! I know it's not always easy with some of the oddball applications and situations we run into, but you guys do a great job of staying on top of things and accommodating all of the unique and different circumstances. Thanks for always doing a great job!!
Sincerely,
Caroline LeVans, Administrative Assistant / Leasing Department
Real Property Management PROS
Saving Money with our Services
Jason Evans of Trio Property Management discusses how he likes using the Leasing Line and Tenant Screening Service.
Learn more about our Tenant Screening Service: