Jennifer Hart
Mendes Company
We've been using Virtually Incredible for a couple of years now and I highly recommend it. I always get my videos back within about 24 hours and it truly makes our properties stand out and rent quicker!
Alex Wright
Melbourne Real Estate
I have been working with virtually incredible for over 18 months - they are fantastic in what they do, and are super responsive with requests to optimise videos. Would definitely recommend!
Jonathan Gonzalez
Liberty Management ML
,
After reviewing the call it does sound like your team screened the call to the best of there. Again thank you for sharing this – it was much appreciated.
Keith Lau
KCP Real Estate and Property Management
,
All in all, we're very happy with the service
Ron Sosa
Reaction Realty
,
Good job team!!! We are so appreciative of you!!
Pete Hooymans
Melbourne Real Estate
,
Honestly the best bang for buck marketing idea we have ever implemented in 20 years of trading. My mind boggles at the number of hits we get weekly on normal apartments – sometimes 400 + views. For some of our key phrases such as 'Melbourne property mangement' we know, unbelievably rank number
Read more
Marcus Phillips
Real Property Management Palm Beach County
,
"I am thrilled to give my highest recommendation to the Virtually Incredible Leasing Line service. It is rare that an idea this ingenious comes along. The bottom line is that VI has created a super efficiency by providing highly trained, super helpful, on demand phone reps – billed by the minute
Read more
Peter Cook
Annapolis Property Services
,
"Thanks for your help getting us set up on VI for our weekend phone coverage. One of the best decisions we have made. Your team is superb."
Joe Iemma
Doyle Spillane
,
"Virtually Incredible have been looking after our Real Estate company for over 5 years - they provide an exceptional service & have allowed us to streamline our processes while maintaining an exceptional service to our many landlord & tenant clients. We appreciate all they do for us.&qu
Read more
LEASING LINE TESTIMONIALS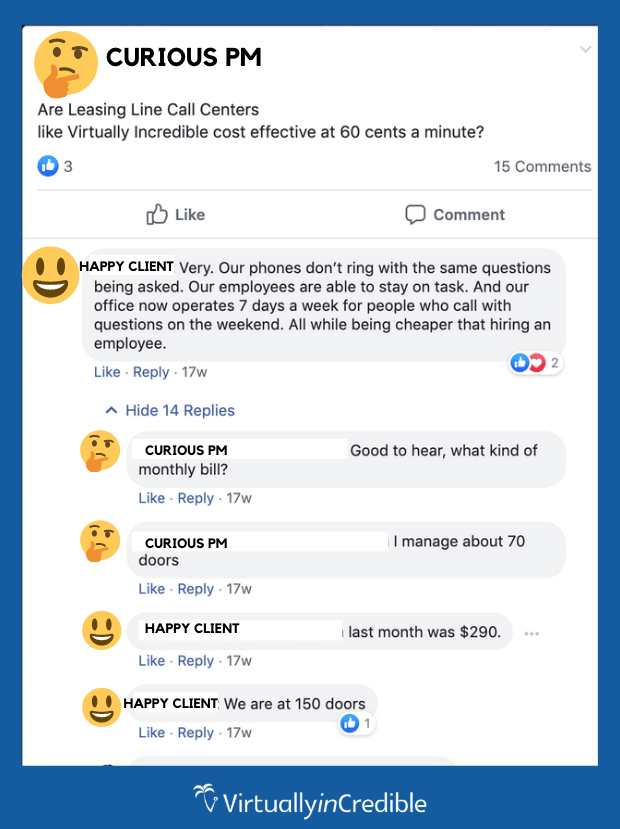 Drop your Days on the Market
Greg and Jeff from GDAA Property Management in Round Rock, TX recount their experience with setting up a VirtuallyinCredible leasing line service and how their days-on-the-market has decreased by 7-10 days.
VirtuallyinCredible's Got It Together!
Ryan with
RPM Gold
discusses using the Leasing Line Service.
Incredibly Phenomenal!
Jason says the saving money was just an added benefit. He's thrilled that his phone is always answered professionally and his staff is now free to work on other projects in the office.
"Since Hiring VirtuallyinCredible to answer our leasing lines 8 months ago, our vacancy rate has gone down to 1%, and our average time on market has gone down to 5 DAYS.We have about 1,000 FEWER CALLS PER MONTH – giving us more time to work on, and in the business. It has also dramatically increased my office staff morale.
What used to cost me 35,000 dollars a year, now costs me less than 12,000 dollars per year. A 65% reduction.
We can't imagine going back to answering our own Leasing Lines and the havoc that would create in the office."
Gene Bennett, Owner RealPMPros Orlando
National Trainer, Real Property Management Franchise
VIDEO MASTERY TESTIMONIALS
Video Tours are a MUST for Property Managers!
Marcus Sheridan is a pioneer in small business content marketing. He cut his teeth building a small pool company that grew, through the power of inbound marketing, into one of the largest pool installers in the US and currently has the most visited swimming pool website in the world.
In this video, he talks about why video is a MUST for all property managers looking to make their businesses successful.
Using Technology in Your Business
Award winning Greg Watson with
Watson Real Estate
continues implement new and exciting technology into his business each year and has the largest property management You Tube channel in New Zealand.
"I watched one of the videos I had made the other day and it looked smooth and awesome! I have started a competition until the end of October for my staff to try to get the highest score for an individual video, in an attempt to get the number of videos up and the quality improved. I see our YouTube channel now has almost 16,000 viewings, and our promotional video has over 500 viewings!!
It's all very exciting."
Greg Watson, Watson Property Management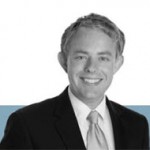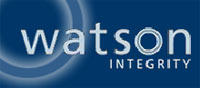 Faster Leasings!
Cameron Ewers is Director at
Pure Leasing Central
, a real estate property management company based in Subiaco, Perth, Australia. Cameron thinks that the video training is easy–and that the walkthrough videos deliver benefits such as high rankings in search engines, cost and time savings, shorter vacancy periods, faster leasings and wider reach of tenants.
More Views!
Gai Kroczek is co-director at
Total Care Property Management
, a real estate agency catering Perth and neighboring areas. She likes that the video walkthrough tours, which are uploaded to YouTube and Google+, are able to enormously enhance their company's Google rankings–thus resulting to new business!
Time Saver!
Joe Iemma is Director and Department Manager at
Doyle Spillane Real Estate
, a property management company based in Dee Why, Sydney, Australia. He loves the benefits of doing walk through videos: saving time, lessening vacancies, securing new business, and attracting prospective tenants–even those abroad–and giving them an idea whether they like the house or not.
Andrew Dougill of
Hoffman Realty
talks about how Video changed his Life as a Property Manager.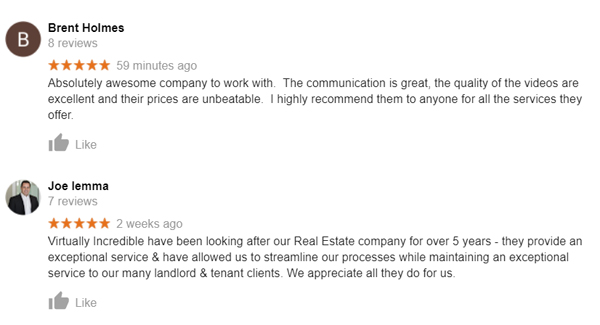 "We started with documenting the condition of the property, and now we are showing homes virtually with walkthrough tours! Amazing. Better yet, our promotional videos are increasing the ranking of our company website for 'Orlando Property Management', which is a very competitive search on Google!
I highly recommend using Virtually Incredible to any property manager who wants to be taken seriously in today's market. It's not a question of if it will make you more money, it's how much and how soon"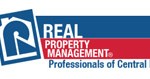 Gene Bennett, CPM, PME
Owner Real Property Management Offices serving Orlando, Jacksonville and Ocala, Florida
National Training Director, Real Property Management
Learn why property owners will list with you in this letter from an owner
Owning a 32 unit apartment complex in South Florida while living and working in North Carolina has been challenging for the past several years. Probably the best indicator of the size of the challenge is the number of property managers we've employed – five in less than five years.

Having run a manufacturing business for over 15 years you could always tell how the business was performing simply by walking through the plant.  Unfortunately, we lacked this sort of feed back with our apartments.  At best, we have visited the complex once every year or two and were able to see interiors of only a few vacant units during those visits.  Out of sight – out of mind became our operating model and that approach has taken a terrible toll on the both the condition of the building itself and the tenant base.

After an exhaustive search of professional property managers in the area, my partners and I elected to give total responsibility to Todd and Home Property Management for turning our property around. HPM offered several unique management tools that their competitors did not. As a result of our previous errors, we had learned not to assume "all was well" with the condition of the property based on conversations with the property manager.  For this reason we were especially motivated by the property videos that HPM offered. We now receive timely emailed links to videos of every vacated apartment, every freshly renovated apartment as well as videos of landscaping/exterior changes made or proposed.  It's as close as you can get to being on site and seeing it with your own eyes.

I'm certain these videos are a powerful tool for Todd or any other property manager as well. It has always been too easy for me to dismiss a description of a problem as an "exaggeration".  It's far more difficult to hide from a problem when it's clearly framed in a video. Videos also make it easier for my partners and I to get on the same page together on an issue too.  As the managing partner I no longer have to rely on my ability to "sell" the others on an issue.  The video says it much more clearly than I could ever describe it.

Kevin McKenzie, North Carolina      April, 2010