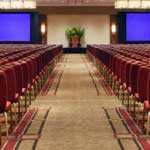 If you are attending this year's NARPM® Annual Convention and Trade Show in Arlington, VA, be sure to attend:
VIDEOS 101 FOR PROPERTY MANAGERS
Thursday, October 18th, 1:00 – 2:00 pm
Presenter: Todd Breen, Home Property Management aka 624Home.com
Learn to shoot unedited video tours and market your properties using YouTube! Reduce conflict with your tenants, streamline your operations, improve your online reputation and make more money. In other words, make videos work for you. Both "techies" and the "technology challenged" alike will love this class.
See the full list of workshops and sessions here.