What is your online reputation? When is the last time you Googled yourself to see what types of reviews show up, on Yelp or an any of the other review-type sites?
Why is this important?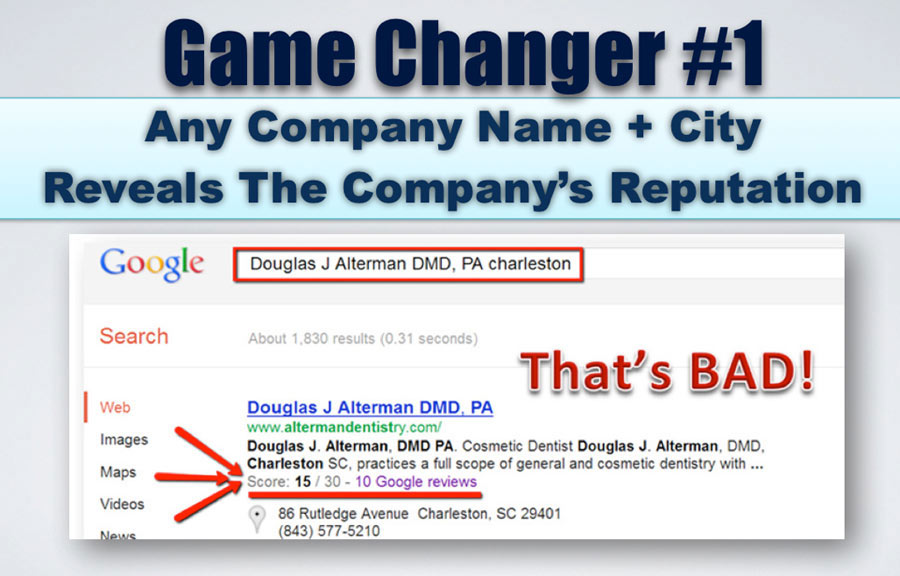 The Age of Online Reputation
People are making decisions based on reviews. 72% of buyers trust reviews as much as personal recommendations. When you are searching for a new doctor, exterminator, etc. do you look at the reviews to determine who to call first? Chances are you do.
You want to make sure you are responding to the bad reviews as well as encouraging your happy customers to post positive reviews.
Radio Interview about Online Reputation
I discussed this recently in an interview with Real Estate Business in an article called PMs, agents must engage with review websites.