Will adding a company promotional video to my website increase conversion rates?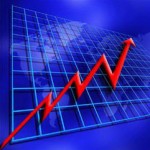 This is a question I'm asked all the time. For the answer, let me share my personal experience. I added videos to both the main page and landing page of my West Palm Beach Property Management company website. The results? Conversions almost tripled.
What's a conversion?
To me a conversion is a written or telephone inquiry from a homeowner – and by adding videos, we tripled the number of inquiries. After conversion rates increased by almost 300%, you can imagine I'm glad I took the time to make these videos!
Another reason that videos increase conversion is called TIME ON SITE. The longer someone spends on your website, the more likely they are to become your customer! So by adding a video to your main page, above the fold where it can be easily seen, you will increase the average site time of your viewers.
What should these videos include?
A main page video needs to be short and sweet, preferably under 90 seconds in length. It should make the viewer want to respond to your calls to action. If your only call to action is to watch another video, that's not a good idea!  Bear in mind that some people will only take the time to watch your first video and want to just call or email you, so be sure to give them the opportunity to do so!
One of my page intro videos is 'short and sweet', coming in at 75 seconds.  In it, I give either of my two primary audiences a call to action;
Watch video tours of our homes for sale or rent (home shoppers)
Hire us to get this type of marketing for your property. (home owners)
After two months, my the video had been viewed almost 700 times, indicating people were pressing the play button frequently!
Now let's have a look at the video on the landing page that's designed to promote our "West Palm Beach Property Management" services:
At just over 4 minutes in length, this video is designed to educate and inform our prospective clients exactly how they can save money when hiring a property manager. By stating there are 5 ways to save money, the viewer is encouraged to watch the entire video to make sure they learn all five points!  The call to action at the end of the video is very clearly spelled out – call a phone number and speak with an agent about our "West Palm Beach Property Management" services.
This video has over 11,000 views and receives an average of over 400 views per month. It's this landing page that has almost tripled conversions. That's exciting!
Many of you might be wondering "How can I make a video to promote our services?"
If you're not comfortable producing your own videos, the obvious way is to hire a video production company. Is it worth it? Ask yourself if a video doubled YOUR conversion rates, what would that mean to you in dollars? That will help you decide how much to spend creating a video.
Can you shoot these videos yourself? That depends! If you're handy with a camcorder or willing to learn, there are some things you can do quite easily to make a good video. Simple lighting and sound quality is important, as is an interesting script that 'keeps moving'.
Great examples of Promotional Videos
Of course, if you really want to produce videos that people want to watch? Learn to shoot your own unedited video tours of your real estate sale and rental listings! We've shot hundreds at my company, and my website is full of them.
In fact I've even created an online training where agents can learn to shoot their own video tours in an hour.
For more information, check out the Video Mastery Service.