Samsung Galaxy Camera Review for Use with Real Estate Video Tours
The smartphone industry is forcing the camera industry to add some great features to their cameras.
The exciting new features of the Samsung Galaxy Camera:
WiFi Enabled – Allowing you to upload your video to YouTube on the fly now.
Wide Angle Lens – Comes with it build-in!
Some features to take note of:
Image Stabilization – This does help some, but you will still need to do some stabilization on YouTube or have Virtually Incredible's team help
Back light control. Doesn't work as well as the iPhone in compensating for the bright light coming through a window or a door. You will have to adjust the white balance. (Watch for a video coming soon on how to do this.)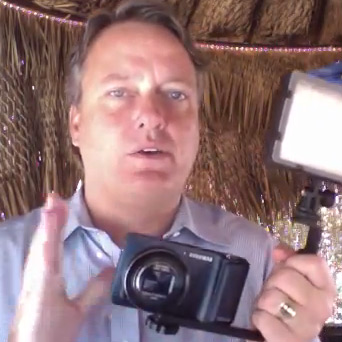 We strongly recommend the 160 LED light and camera bracket for taking video and inspection tours. We negotiated a 5% discount for you our valued customer for this equipment – see below.
Samsung Galaxy Camera Review for Use with Real Estate Video Tours