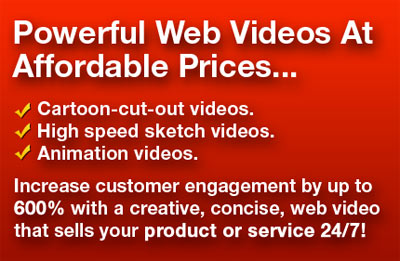 As you all know, aside from Virtually Incredible, I run my own property management company here in Florida called Home Property Management and have my own property management promo video. As would be expected, my company's operations are completely video optimized.
Using Video in Property Management
I use videos for inspections, marketing, and sales. It is highly likely that you have seen my company's Property Management promo video, which announces to the world that my company is the outfit to talk to for West Palm Beach property management services and rentals.
Right now, I want you to take a look at the video again as I will be pointing out a couple of things that can help you in your video marketing efforts.
Property Management Promo Video
If you will notice, the video has about 9,000 video views. That may not seem considerable compared to a Lady Gaga or Jennifer Lopez video. However, I would like to stress that those views have converted very well. If my count is right, well is roughly 80 percent! Honestly, I never thought it would convert that well, but it did.
Why was it successful? I analyzed what I have been doing right, and here is what I came up with.
Three things consider when making your Property Management Promo Video
Make it informative

I didn't focus on just promoting my company. As you can see, the video has an informative side to it where it tells the viewers how they can save money when hiring a property management company. This shows the value of our services, and I believe it is the primary reason why these people watched the video. Consider this when you are getting your promo video up and running and put some meat into it. Don't settle for a boring and straight out marketing video. Instead answer questions or concerns in order to show your value and expertise.

Aim for high video production quality

I went all out with the video by working hard on the content and making sure that it was shot well. Who knows, maybe my face plastered on the screen helped a bit? What do you guys think? Really take the time to think through the script to ensure you have clear, quick selling points.

Optimize the video for search

This is one crucial element that I heavily bank on when it comes to online conversion success – your website and video need to be seen. The best place to be seen are the places where millions of people visit every day: YouTube and Google. After optimizing my promo video, it pretty much dominated Google and YouTube searches like a sandstorm for the keywords I aspired to be seen in. The keywords targeted people that mattered to me – the property owners and landlords in Palm Beach County Florida. Currently, my video is ranked up there when you search for "West Palm Beach property management" on Google. For all of my secondary keywords, I am ranked in the first pages on Google and YouTube.
I think those three things are what made my video pop out and convert well. It continues to receive around a hundred hits a month with a conversion rate of 80 percent or so.  Amazing, right? Yes, even I was amazed myself. With all that said, take another look at the video and study what I have done. Keep these points in mind when creating your Property Management Promo Video.
If you have any questions or comments, comment on the video at YouTube and I will respond to them as soon as I can. Remember, I am here to help you, and this is one way of doing that.
Property Management Promo Video