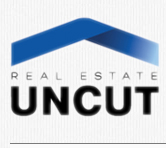 Earlier this month I did an interview with Real Estate Connect and discussed how I use video in my property management company.
The usual barrier to entry for using video in Property Management is the thinking, "It is confusing and expensive, and I don't know how to do it."
Why I started using video in my Property Management company
Tired of wasting time showing rental properties to people who weren't interested or didn't show up for the appointment, I got busy finding affordable equipment and systemizing a way to show the properties using YouTube videos. The ability to pre-qualify a potential tenant by having them tour the property online before making an appointment was a time-saver.
I created a training video series for the purpose of training my own staff on how to use videos so they would all be using the same system and techniques when filming.
After being approached by numerous property managers around the US to explain how I do the voodoo that I do with video, I started VirtuallyIncredible.com to make this staff training series available to other property managers.
Peace of mind for property owners
One of the more frustrating aspects of managing a property is explaining to an owner that is 2000 miles away that they need to invest $1800 into the property.
A thorough walk through inspection tour of a property can be filmed to show an owner his property's condition via a private link on YouTube. This gives the property owner the confidence and trust that they are getting first hand knowledge and accurate data on why they need to invest money into their property. It is a win win situation for both the owner and the property manager.
This webinar covers the benefits of video marketing including:
Cutting vacancy time and showings in half!
Increasing engagement and time spent on your site.
Going green! Cut down on pollution by driving less each year with less in person showings.
Attracting new owners by showcasing the powerful way you market their properties.
And more!
Ready to start making your own videos?
Learn about our most popular video training for property managers as well as our equipment recommendations.
Listen to the Radio Interview
Listen to the radio show at Real Estate Uncut.