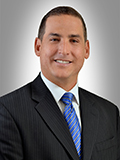 We spoke with Francisco Nieves-Taranto from Rent Care Property Management about his experience with implementing outsourcing.
In regards to the fears that we overcame from outsourcing, we did have many. Here is a list of the fears and the way we feel now:
How will our customers respond?
No problem at all. In fact they are happier because the response time is shorter.
How fast and efficient will it be?
Pretty efficient. We still have to supervise while in the pipeline, but it is now much better than a year ago.
How thorough are they going to be?
Totally satisfied. The workflow checklist is pretty comprehensive.
How much this is going to relieve us versus the cost?
Our leasing agent was doing this, now he is not around so we are saving in payroll, space, liability and time.
Are they going to be able to catch critical details on prospects?
This is always a challenge but working in together with our staff makes it more accurate.
Giving them access to our PM software?
Trust strangers with our database? There are restrictions and privacy settings so its not an issue.