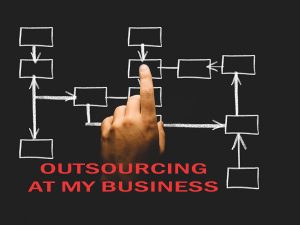 If you choose the right outsourcing solutions to replace day-to-day tasks your in-house staff is busy doing, you open up their day to focus on more important items that will grow your property management business.
Choose a Good Outsourcing Service Provider
A good outsourcing service provider will have a thorough onboarding process designed to customize their service to your business. Give this process the attention it deserves, and odds are far better that you'll reap the rewards you seek.
It is important to work with an outsourcing company that doesn't need to be micromanaged.
The clients we serve who repurpose their existing staff to another area are consistently happier with their move to outsourcing.
Our clients achieve maximum value knowing the outsourced processes are "set it and forget it".
Outsourcing experiences can be influenced by specific management styles
Based on the various business models I've encountered, I will share my observations:
The Methodical or 'Control Freak' – When dealing with an already well-systemized business, it's important to devote sufficient time to merging systems into the well oiled machine. Typically the outsourcing provider is 100% systemized. Their workflows are well documented to produce maximum results with minimal effort, and most Methodical business owners will appreciate that. Friction can arise when the control freak thinks there's only one way to do things and is inflexible to changing methods.
The Humanist – This business owner often cares deeply about people. If their staff objects to or resists outsourcing, the Humanist will often cave to keep their staff happy.
The Competitor or 'Star Agent'– Most business owners I meet fall into this category. They are successful at what they do, but not necessarily experienced at systemizing their business. This group is usually best suited to outsourcing tasks since the Star Agent recognizes and appreciates the benefits of a well-oiled process joining their team.
The Spontaneous Leader – They hear someone say 'XYZ Outsourcing is Great! You should try them!', and they just sign up. These folks can be a challenge as they have great intentions and enthusiasm at the start but fail to follow through on the initial set up. We do our best to identify them and keep things simple and fast during the onboarding process and recognize that we will have to train on the fly.