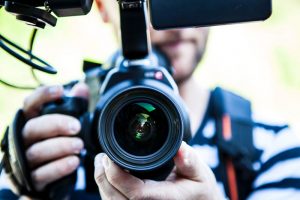 Virtual reality (VR) has been around for awhile in the real estate/property manager marketing toolkit. Although it is still good, live video is even better.
Live video allows the agent/property manager to add in their personal service and expertise of the area
Live video offers an online open house experience where interested prospective buyers/renters can ask questions and get detailed answers. More importantly, it includes the agent in the marketing process which is important in an industry where an agent's most important role is communication with potential buyers/renters.
Imagine someone asking "how much closet room do the bedrooms have?" The agent can show them right away. It is an opportunity to point out interesting features and discuss them with the audience. The interaction is a more engaging, interesting way to view a home vs a VR type video.
Live video is archived for future views
The video is forever. If someone missed the live event, they can still watch it later. Whether it was streamed on YouTube or Facebook, it will be saved for future viewers – future leads.
Opportunity to gather information
Agents can learn what features people respond to positively and make a note to highlight them in other marketing materials. What is important to them? The schools in the area? How close is it to a grocery store, mall, or highway access? The questions asked during a live video can be a fantastic resource for pinpointing what to highlight about the home. This is a moment for the agent to shine and showcase his/her knowledge of the area.
Two-way communication
Live video offers a real-time two way communication that other marketing tools cannot. Having a short presentation followed by a question/answer session allows that important connection agents want with their buyers/renters.
Promote the livestream in advance
Adequately promoting your livestream ahead of time will increase the number of viewers you attract. Encourage people to share it with friends that might be thinking about moving.
4 tips you shouldn't overlook
The most successful content is multi-dimensional. If you can, include more than one speaker. Offer various perspectives and topics, so you can keep the audience's interest and answer as many questions as possible.
Don't do a hard sell. Keep it informational and keep your focus on being useful. This always gets more consumer participation and better results.
Test the signal at your location ahead of time. Even the most amazing live video will fail if you're recording on your phone and your phone can't get a signal.
Remember that when working with overseas buyers, most of their questions will be about lifestyle, facilities, investment ROI, education, safety and visas. You may want to refresh yourself on related info before hitting the go-live button.
– Source Inman
Don't be afraid to try live video.
The more you do live video the more comfortable you will get with being on camera and interacting with viewers. This is your chance to show off your knowledge and be that expert person people want to work with when looking for a home. It's not just marketing the property, it is a chance to market yourself.
If you have already been doing walkthrough videos like we have in our FREE training, you are almost there. Just take that to the next level by doing them live!