Megan Breen shares three things Home Property Management does to win listings in the Palm Beach County FL area.

We advertise these 3 things to make the phone ring and win the listings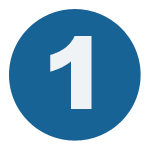 We answer our leasing calls 24/7
We never miss a call from someone interested in renting your property!
We use Virtually inCredible's Phone Tenders call center, and they answer our calls 24/7. Outsourcing our leasing calls frees up our staff to focus on more important tasks that will grow the business. We use this in our advertising because it says to a potential owner: "We take renting your home seriously and answer inquiries 24/7."
Using the call center has allowed us to:
Improve customer service because people like getting a REAL PERSON to talk to
Free up time for our staff to immediately follow up on owner leads
Schedule showings with pre-qualified prospective residents only
If your staff is missing owner leads because they are taking care of these calls, consider outsourcing your leasing calls to Virtually inCredible's professional, trained staff.
Pick the level of help you need
24/7 Full Service
Weekend calls
Weekday evening calls
Overflow calls (Days / Evenings / Weekends)
Call all emails as they come in
Follow up on hot lead emails as they come in
We answer maintenance calls 24/7
No more middle of the night emergencies for you to deal with!
The headaches of dealing with maintenance issues can be what pushes a self-managing landlord to look at management options. Home Property Management is able to offer a 24/7 maintenance line because it is outsourced to a 3rd party vendor's maintenance coordinator. This can be reassuring to a potential owner that both their tenant and property will being taken care of if they hire our company.
We use video tours and videos to market our rentals
Videos help us reach more potential tenants and rent your property faster!
At Home Property Management, we do regular walkthrough tours as well as
360 virtual tours
to market our properties.
Video tours have many advantages:
Sets you apart in the market.
Helps rent the properties faster – which the owners love!
Helps with search engine optimization
Allows you to cast a wider net faster when looking for a tenant
Easily shareable via email, social media, etc.
Potential tenants can watch from the comfort of home
Contact-free way to show a property during a pandemic
Easy to prequalify interested parties before an actual showing
If you haven't been using video tours, it is a great time to start. Check out our 360 Video training for property walkthrough videos as well as regular video walkthrough training. We will teach you what to say and how to shoot the videos.
Video Optimization is Key
Once we shoot our vidoes, we have VirtuallyinCredibles Video SEO Service optimize them. The process is simple. We upload our videos to YouTube. Virtually inCredible's team adds the intro and outro, optimizes it, and it is ready the next day.