If your property management company is currently managing 150-500 doors, congratulations! Your company has already begun the path to scaling. Scaling a business requires careful planning and efficient allocation of resources, and one of the key factors in successfully scaling is having reliable, dependable, and affordable staff. We will explore how VirtuallyinCredible can help your property management company focus on important tasks while maximizing your staffing budget.
Phone Tenders Call Center:
As your business grows, it becomes increasingly important to ensure that you never miss a call from customers, property owners, or tenants. Phone Tenders, a call center service offered by VirtuallyinCredible, can back up your office staff and provide a live, cheerful voice to answer calls. Instead of reaching a voicemail, your callers will always be greeted by a professional who can assist them promptly. This service helps maintain a high level of customer satisfaction and ensures that important inquiries are addressed in a timely manner.
Property Management Virtual Assistant: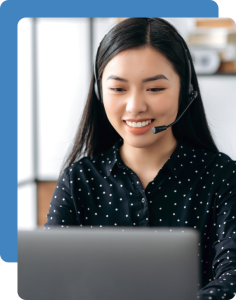 Imagine the productivity your property managers could achieve with the assistance of a trained property manager assistant. VirtuallyinCredible offers Virtual Assistants who have been specifically trained for the property management industry. These Virtual Assistants possess extensive phone experience and understand how to effectively communicate with owners, tenants, and vendors.
By utilizing a virtual assistant, your property managers can focus on providing exceptional customer service while effectively managing a larger number of properties. This approach also helps optimize your staffing expenses by offloading basic tasks to lower-paid employees, allowing your property managers to allocate their time to more important responsibilities.
Our Virtual Assistants are trained in the following areas:
Leasing: Our property management Virtual Assistants have the knowledge and skills to handle leasing inquiries, providing information about available properties, scheduling viewings, and assisting with the application process. By entrusting these tasks to a Virtual Assistant, your property managers can focus on building strong relationships with owners and tenants.
Application Screening: Screening rental applications is a crucial step in finding reliable and trustworthy tenants. Our Virtual Assistants are trained to review applications, conduct background checks, verify references, and assist in the tenant selection process. By having a Virtual Assistant handle this process, your property managers can save time and ensure that qualified applicants are given proper consideration.
Maintenance Coordinating: Maintenance requests are a common part of property management. Our Virtual Assistants can effectively coordinate maintenance tasks, liaising between tenants, owners, and vendors to ensure that repairs and maintenance issues are promptly addressed. This frees up your property managers to focus on more complex maintenance projects and other critical aspects of their role.
By leveraging the services provided by VirtuallyinCredible, your property management company can streamline operations, enhance customer service, and optimize staffing costs. Our goal is to support your scaling process and help you take your business to the next level.
Contact us today to learn more about how VirtuallyinCredible can assist you in achieving your scaling goals and improving the efficiency of your property management operations. Schedule a consultation today!