In today's fast-paced property management industry, staying organized, efficient, and focused on essential tasks is crucial for success. As the demands of managing properties continue to increase, property managers are seeking innovative solutions to streamline their operations and maximize productivity. Enter the virtual assistant, a digital ally capable of revolutionizing property management practices by freeing up time and empowering professionals to concentrate on critical aspects of their company while embracing the freedom of remote work.
How Hiring a Virtual Assistant Can Improve Multiple Aspects of Your Property Management Business
Enhanced Efficiency through Task Delegation:
Property managers face a multitude of responsibilities, including tenant communication and maintenance coordination. By leveraging a virtual assistant, property managers can delegate time-consuming and repetitive tasks, allowing them to concentrate on strategic decision-making and building strong relationships with clients. Virtual assistants can handle a range of administrative duties, such as responding to emails, scheduling appointments, and organizing documents, ensuring that property managers have more time and mental bandwidth for higher-value activities.
Streamlined Communication and Tenant Management:
Effective communication is paramount in property management, but it can often become overwhelming and time-consuming. Virtual assistants can serve as a central point of contact, managing tenant inquiries, responding to maintenance requests, and coordinating lease agreements. With their ability to provide timely and professional responses, virtual assistants enhance tenant satisfaction and streamline the communication process. Property managers can trust their virtual assistants to handle routine tenant interactions, allowing them to focus on resolving complex issues and building positive tenant relationships.
Remote Work and Flexibility:
Virtual assistants play a vital role in enabling property management company owners to embrace the benefits of remote work and enjoy newfound flexibility in their professional lives. Gone are the days of being tied to a physical office. With the support of virtual assistants, they can break free from traditional constraints and create a work environment that suits their lifestyle.
Virtual assistants can ensure that the workflow remains uninterrupted, regardless of your physical location. This level of support enables you to concentrate on critical aspects of your business. such as strategic planning, client relationships, and growth initiatives, while having peace of mind that the day-to-day operations are in capable hands.
Achieve a better work-life balance.
Property managers can prioritize their personal well-being, family time, and hobbies, all while successfully managing their property management company. The flexibility to create a schedule that accommodates personal commitments and preferences fosters a healthier and more fulfilling lifestyle. Remote work empowers property managers to be present for important family moments, attend children's events, or pursue personal interests without sacrificing professional responsibilities.
Efficient Email Management: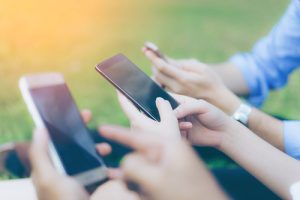 Emails can quickly become overwhelming, causing property managers to spend a significant amount of time sorting through their inboxes. Virtual assistants can alleviate this burden by reading and actioning emails on behalf of property managers. By filtering through emails, organizing them by priority, and responding to routine inquiries, virtual assistants can save property managers valuable time. This allows property managers to focus on critical tasks and ensures that important emails are addressed promptly, enhancing overall productivity.
Streamlined Meeting Scheduling:
Coordinating meetings with clients, vendors, and team members can be time-consuming and often involves back-and-forth communication. Virtual assistants can take charge of scheduling, ensuring that property managers have a well-organized calendar and that appointments are seamlessly arranged. By allowing virtual assistants to handle meeting scheduling, property managers can allocate their time more efficiently and avoid the hassle of managing calendars and logistics.
Task Management and Follow-Up:
Keeping track of tasks and ensuring their completion is essential for property managers. Virtual assistants can assist in managing tasks by creating and updating to-do lists, setting reminders, and monitoring deadlines. With a virtual assistant taking care of task management, property managers can focus on strategic planning, business development, and other high-level responsibilities. This enables them to work more effectively and achieve their long-term goals.
Phone Tenders Call Center: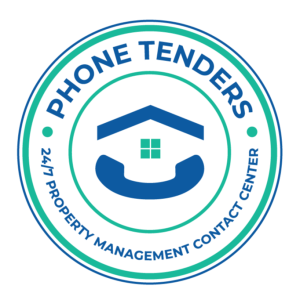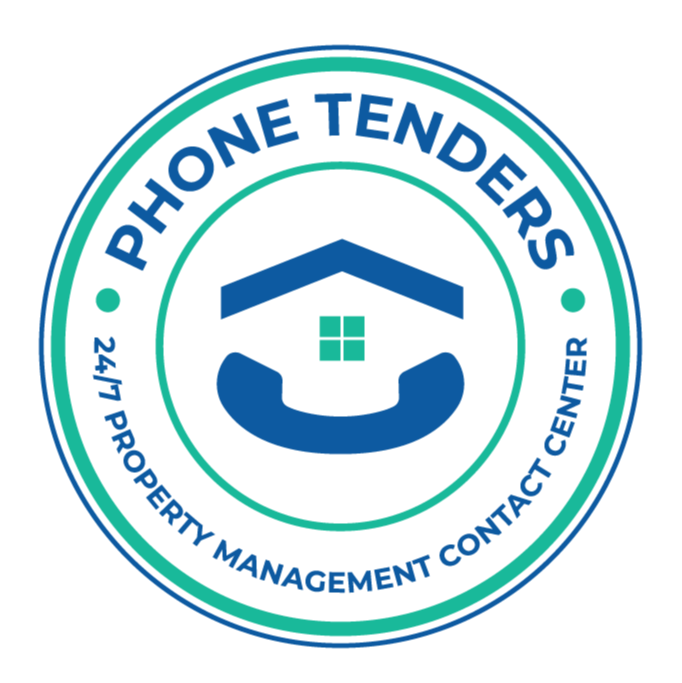 VirtuallyinCredible's Phone Tenders call center offers property managers an additional layer of support. Virtual assistants in the call center can handle leasing inquiries, manage leads, address maintenance requests, and provide assistance to owners and tenants. This comprehensive call center service ensures that property managers never miss important calls and that all inquiries are handled professionally and efficiently.
The role of virtual assistants in property management cannot be underestimated.
By delegating time-consuming tasks, property managers can free up their valuable time to focus on critical aspects of their business, such as strategic planning, client relationships, and growth initiatives. Virtual assistants streamline communication, handle administrative duties, and offer support through call center services, providing property managers with increased efficiency and peace of mind. Moreover, virtual assistants enable property managers to embrace the freedom of remote work, allowing them to work from anywhere while maintaining their productivity and responsiveness.
By harnessing the power of virtual assistants, property management professionals can unlock their true potential and elevate their businesses to new heights. Contact us today to learn more about how VirtuallyinCredible can help you learn to operate remotely so you can enjoy a "working" vacation. Schedule a consultation today!