TODD BREEN - Founder/CEO
Todd first worked in the family real estate business at the age of 6 (they started young back in those days). By the time he graduated college in 1985, he'd worked on the family portfolio as a handyman, property manager and bookkeeper. Purchasing Home Property Management from his father in 1993 was quite a milestone, and he's never looked back!
A recognized speaker, trainer and innovator, Todd loves looking for simple ways to improve the life of property managers. It's this 30+ years of managing property that make our services well-loved by so many property managers.
With his wife Lucy and four children, life for the Breens involves travel and lots of South Florida salt water fun in the sun.
LUCY BREEN - Outsourcing Director/Finance Manager
Despite the serious title, Lucy likes to think of herself as the Director of Fun. She is an innovator in team engagement and rewards and benefits, and provides wise advice on a myriad of things from operations, to product development, quality and training, human resource, and marketing. Reputed to be the "glue that keeps the team together," Lucy's role transcends professional expectations onto personal surprises.
Lucy enjoys watching Shark Tank and The Blacklist, traveling, and keeping her brain active with puzzles and escape rooms. She is an avid Amazon shopper and regards Christmas as her favorite time of the year.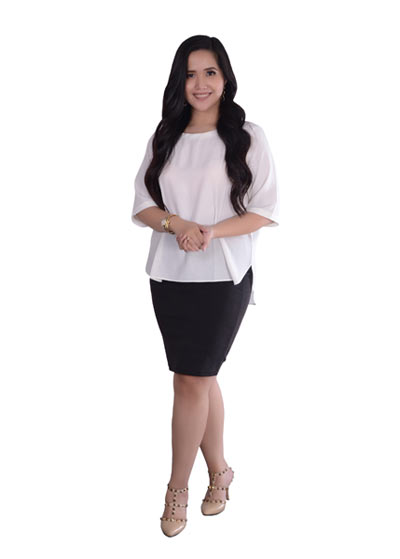 EVE A. - General Manager
Eve provides to VirtuallyinCredible her expertise in customer service, quality assurance, training and development, and business management. She was assigned to lead the Tenant Screening Service shortly after joining VirtuallyinCredible, and with her strong influence and ability to consistently deliver business results, she now serves as the General Manager. Eve is responsible for strategy, structure, budgets, people, financial outcomes and scorecard metrics.
Eve is a nature lover who collects all sorts of plants and rocks and plans to start a landscaping business. She spends her free time designing wedding gowns and planning events.
KATE A. - Product Development Manager
Kate is responsible for developing the systems and workflows that make Todd Breen's innovative solutions for property management a reality. The breadth and depth of her knowledge of VirtuallyinCredible's services is second to none, as she does a lot of the onboarding for clients who routinely praise her outstanding customer service. Supported by the amazing team at VirtuallyinCredible, Kate is able to spearhead projects involving product innovation and process improvement.
Kate enjoys music and serves as a worship leader in their community church. She loves her dogs, yoga, traveling, escape rooms, and playing console games.
LOGAN BREEN - Business Development Manager
Logan worked summers in the family property management business since the age of 12, starting by scanning all of the paper files into the company's first network filing. As he got older he started doing the annual inspections, and eventually worked as a leasing agent. Now transitioning into the outsourcing side of the business, Logan has worked with VirtuallyinCredible since 2015 and leads the Sales & Marketing team.
Logan loves spending time with his family at the beach, and fishing or riding bicycles through the state parks. He also enjoys riding his Harley Davidson across the country with friends.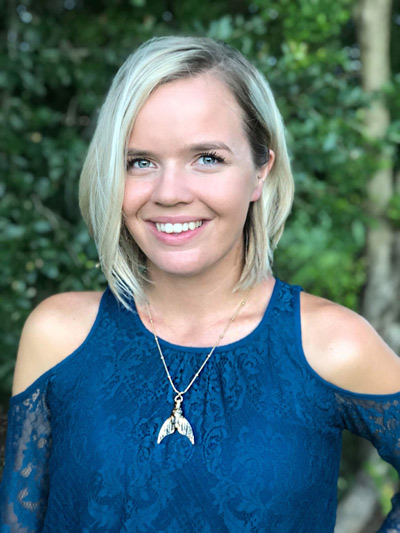 MEGAN BREEN - Director of Marketing
Megan, is 3rd generation property manager and has over 5 years of experience in the industry. As a property manager herself, Megan understands the ins and outs of the industry and is devoted to making a difference in our clients lives by helping them earn more and love life!
Outside of work, Megan enjoys boating, FL beaches, and spending time with her family & friends.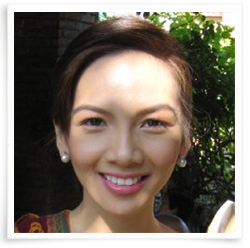 CARMI A. - Operations Manager for Video SEO Service
Carmi graduated from one of the country's premier universities with a degree in Broadcast Communication. She joined VirtuallyinCredible in 2013 as a Video Optimizer and was then promoted to Team Leader, overseeing the Video SEO Department. She is responsible for monitoring the clients' social media accounts, videos, and property condition reports; maintaining relationships with clients; and training all video optimization specialists, keeping to a high level of accuracy and quality. Her inspiration and guidance drives the team to achieve total client satisfaction.
Carmi lives with her son and adopted dog and aims to be the best soccer mom she can be. Outside of work, she enjoys shopping, doing other people's make-up, and going to the beach.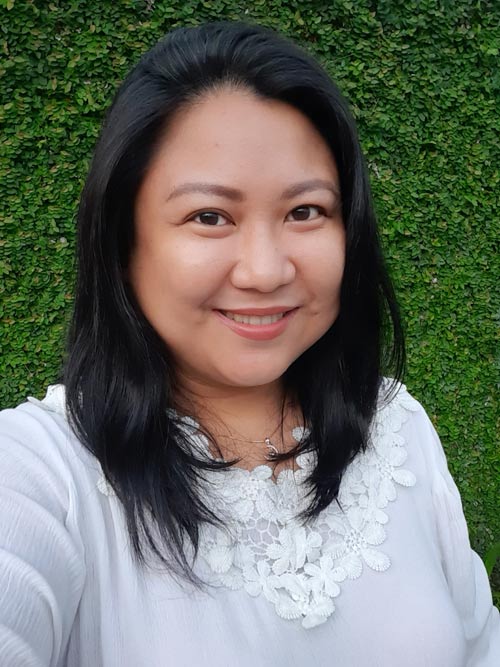 JOVIE - Operations Manager, Tenant Screening Service
Jovie brought over 10 years of experience in customer service and management to VirtuallyinCredible's Leasing Line Service in 2015. She moved in different roles shortly after joining the VirtuallyinCredible. Her contributions led her to head the Leasing Line Service and now as the Tenant Screening Service Operations Manager.
Jovie enjoys her free time watching her favorite TV shows and movies, play with her dogs and going on out-of-town trips with her family. She loves serene beaches and nature's scenery for relaxation.
AILEEN  - Operations Manager, Leasing Line Service
Since joining VirtuallyinCredible in 2016, Aileen has steadily risen to the ranks until ultimately becoming the Operations Manager of our call center. Her hard work and dedication to meeting and exceeding our client's needs cannot go unnoticed! Ai loves cooking native and homemade delicacies from scratch and even co-owns a small food store in town. The best thing to do after a good meal is to curl up with her family and her American bully named Stingray and enjoy their favorite TV series.