What Should I Outsource?
This brief assessment will measure your property management company's current level of productivity. Based on your results, our team will prepare a personalized outsourcing plan for your PM company. This assessment will help us determine your company's strengths, as well as specific tasks you might benefit from outsourcing- either by hiring virtual assistants directly, or through an outsourcing vendor.
The potential for outsourcing means freeing up valuable labor in your property management company- substituting mundane, everyday tasks for more rewarding ones, like growing your business!
Video Marketing for Property Managers: The Ultimate Guide
Creating relative video content on your website that will make traction and connect with your market can be a challenge - but we've made it easy for you.
Our new Virtual Tour Product simplifies the implementation of video in your business by removing the "trial and error" stages entirely. This product eliminates the learning curve by letting us do the work for you- creating, publishing, and featuring videos that will establish your online presence, and potentially generate substantial growth in your business. Through the use of our Virtual Tour Product, the average PM company with 300 doors in a town with a population of 100k can expect to see traction towards reaching a "Top 3" pin-placement in Google Maps within 3-6 months.
Our Services Include:
Creation of your own specialized intro/outro video clips that include your company's branding, logos, contact info, etc. You can send us raw footage if you'd like to be featured in your intro/outro video; otherwise, we have paid-talent in front of a professional, white screen or any other background you'd like.
Creation of your virtual tours featuring audio descriptions and photos/videos of the property; we then edit and optimize these virtual tours, and post them on your website's listing page.
Promotion of your virtual tours on a variety of social media channels including your Google+ Business Page, and YouTube Channel. This is what creates traction for your online presence- increasing followers and subscribers, generating comments and likes on your pages, connecting with your market.
Results are subjective to the level that competing PM companies in your area are using video to grow their businesses, so getting ahead of the game is a must in order to remain competitive! Plus, we've already mastered the ins and outs of using video to grow your business- our Virtual Tour Product will help you dominate competing PM companies that are still taking shots in the dark with poor video implementation.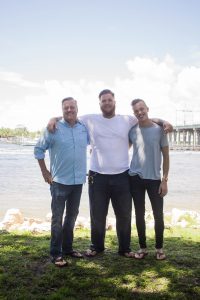 Work Less. Earn More. Love Life!
If you're excited to explore outsourcing options for your PM company, go ahead and a book a one time, complimentary discovery session. Let's discuss how the use of video will strengthen your business and help you make bank!