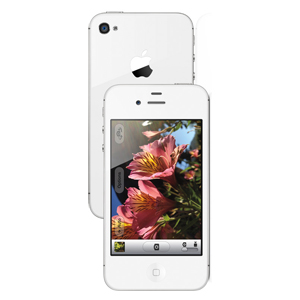 After using my iPhone 4 as my primary video recorder for the past year, you can imagine how excited I was to get my new iPhone 4s. I'd heard the camera was completely new, with 8 megapixel still photos and vastly improved video quality.
Testing the iPhone 4S in Bright Sunlight
To test this new video recorder, I chose to shoot a property while the sunlight was beaming through the windows. Experienced videographers know this is most challenging, as the light streaming through the windows tends to make the windows bright but the room very dark!
If you check out my review of The HTC EVO smart phone from earlier this month, you'll see how that device failed miserably.
The iPhone 4s however did as good a job or better than most camcorders costing thousands of dollars! You can see in the below video tour just how well the 'backlight compensation' feature automatically responds to the challenge of bright light coming in through the windows.
WATCH the iPhone 4s in ACTION
Another amazing feature of the new iPhone 4s?
You'll notice that as I walk there's very little 'jiggle' in the video. The Digital Image Stabilization is vastly improved over previous iPhones.
Remember that when I create my own real estate video tours with an iPhone, I use a wide angle lens. To learn more about how to use a wide angle lens with an iPhone 4, read my review of the iPhone 4.
Ok, now the icing on the cake. When I was done shooting my video, it was time to upload it to YouTube. Normally this is a time consuming process – not any more! Check out how easy it is in this video below:
To learn how to shoot real estate video tours yourself, take our easy online training now!.